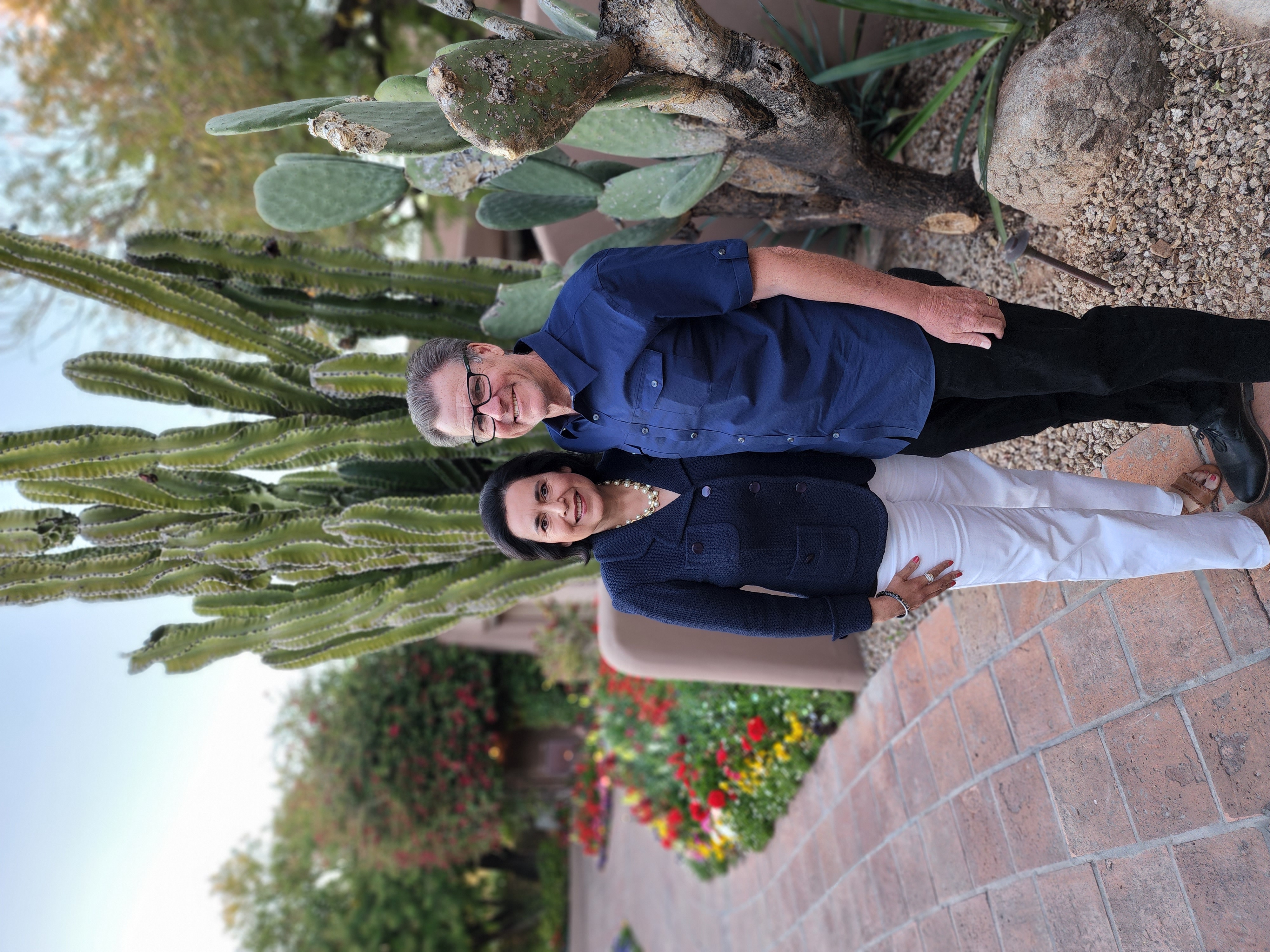 My rock is my family, real estate is my passion, and my community is where she I am planted and blossom. I am always ready to serve, be it my family and friends, real estate clients and community needs.
Community – I volunteer my time to a number of nonprofit organizations and serve as a Director of The Phoenix Children's Hospital Leadership Circle. I have has chaired publicity for The Beach Ball and Emily Center Fashion Show for 8 years for Phoenix Children's Hospital and The Crozier Gala for the Catholic Community Foundation. I currently head up publicity for Runway for Research to benefit women's cancer research at TGen, and chair publicity for Noche para los Niños for Kids in Focus which mentors at-risk kids though intensive photography programs. I also serve on The Heart Ball publicity committee and have done so since 2009 to benefit The American Heart Association. I am a 2022 Trendsetter honoree for The Trends Charitable Fund and a sustaining member of The Junior League of Phoenix and long-time member of The Maricopa County Medical Society Alliance. I support St. Mary's Food Bank and Circle the City, medical respite for the homeless.
I have served in the schools as well, both private and public, in Paradise Valley, Scottsdale and Arcadia through years of publicizing their accomplishments and events in the media. I have also served as a school board member, homeroom parent, volleyball coach and chair of the school auction.

Family – My proudest and most meaningful moments come from being married to my husband, Dr. Charles Dries Jr., for 35 years and mother to 4 kind and compassionate adult children, including triplets. Betsie, a teacher in Tucson and Ellie, a project manager at The Federal Reserve in DC, and Chuck, a software engineer at Adobe in Portland, and RC, a customer service associate in Phoenix, are my complete pride and joy. I also share my space and affection with 2 beautiful dalmatians, Dottie and Speckles, and two gorgeous Siamese cats, Cosmo and Gizmo.
I am so grateful for everyone who crosses my path and the opportunities to serve.